Hydrotherapy and Mental Health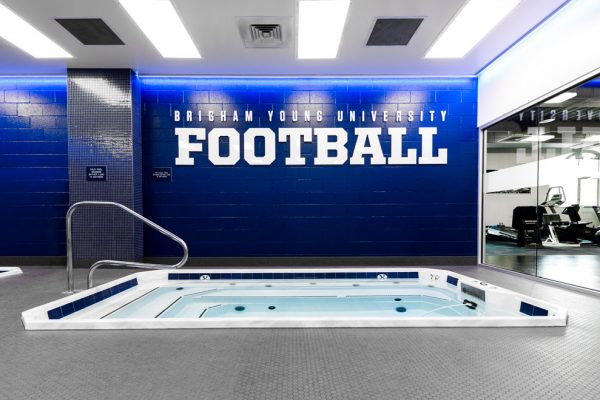 Veterans, athletes and anyone with a physical injury can experience resultant mental trauma, and the trauma's extent depends on the injury's severity. Clinicians or athletic trainers can help their patients manage this physical and mental trauma through hydrotherapy sessions.
The Influence of Injuries on Mental Health
Injuries can negatively alter someone's mental health whether they are mild or severe. Wounded veterans and athletes may experience several psychological difficulties while dealing with a physical injury, including:
Fear of re-injury: Athletes may be reluctant to resume their physical activity for fear that they'll hurt themselves again. Similarly, veterans may develop post-traumatic stress disorder (PTSD) from war-related injuries.
Depression: Physical injuries commonly prevent patients from engaging in their regular activities, and this shift in routine may lead to depression.
Lack of motivation: A severe injury can signify a lengthy recovery, leaving an individual out of action for longer and decreasing their motivation.
Case Study of Mental Health and Wellness Post-Injury
Big Ten Commissioner Kevin Warren was interviewed by AthleticDirectorU and spoke about student-athlete mental health and wellness.
During the conversation, Warren emphasized the importance of simply being there for athletes.
"…let people know that it's going to be okay," said Warren, "And just because it's a little stormy and cloudy right now, that's not the journey of your life. It will be okay and just to hang in there. The biggest thing is just surrounding yourself with supportive people and relationships."
The Benefits of Using Hydrotherapy for Mental Health Improvements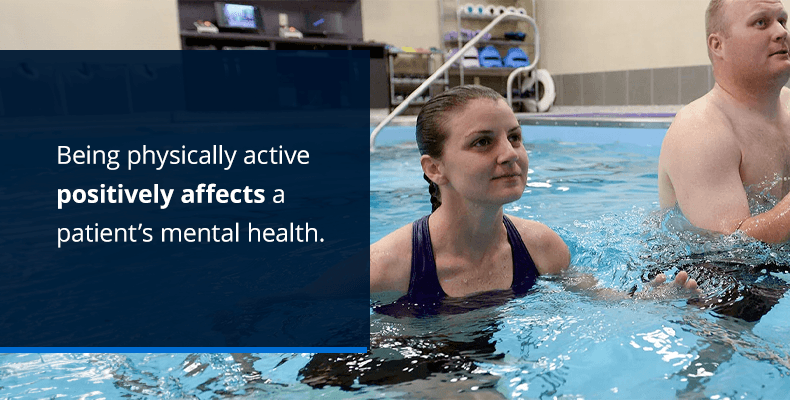 Hydrotherapy goes beyond the physical wound. It supports and improves a patient's mental health by:
Starting rehabilitation sooner: Hydrotherapy places less pressure on injured muscles and joints, allowing patients to begin their program almost immediately. Patients can enjoy a faster recovery and return to action sooner.
Providing pain relief: Aquatic rehabilitation soothes pain and inflammation, improving a patient's overall quality of life.
Encouraging physical activity: Being physically active positively affects a patient's mental health. Veterans and athletes can use hydrotherapy to maintain their fitness capabilities while recovering.
Building confidence: Patients don't have to fear re-injury, as hydrotherapy provides a safer environment than land-based physical therapy.
Learn how you can incorporate aquatic therapy into your facility to improve your patients' rehabilitation success and support their mental health. Contact us today!