Learn from the Experts at Neuroworx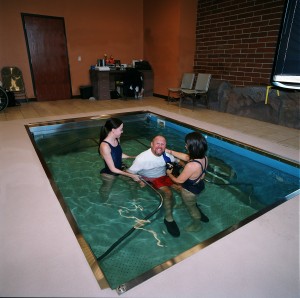 On January 27, 2015, the National Rural Health Association (NRHA) hosted a webinar on "The Use of Aquatic Therapy for Neurological Rehabilitation." In this webinar, Jan Black, Clinic Director for Neuroworx in South Jordan, UT discussed how they use aquatic therapy with advanced technology to treat traumatic brain injuries, spinal cord injuries and other neurological conditions.
Neuroworx is an outpatient rehab clinic, and in 2010 it was designated as a Community Fitness and Wellness Facility under the Christopher and Dana Reeve Foundation's NeuroRecovery Network, one of only five in the country. Many people travel to South Jordan, UT to experience the amazing care provided at Neuroworx.
In the webinar, Jan gave an overview of some of the tools used at Neuroworx with a focus on the principles of each tool with the intention that these ideas can be used in any setting, regardless of the technology to which a clinician has access. The tools Jan focused on included:
Aquatic therapy
Locomotor training
Robotic therapy
In Jan's vast experience treating this population, she has identified principles that bring results. She then presented a specific case study of a patient who suffered a traumatic brain injury, including how each of the tools were used in that case. The case was a motor vehicle pedestrian accident that resulted in a severe traumatic brain injury with a Glasgow Coma Scale of 3 with a right sided subdural hematoma and had an emergent right hemicraniectomy. An MRI also revealed a diffuse axonal injury. After undergoing 3 months of inpatient rehabilitation, 4 months of home care, 3 months of outpatient rehab and 4 months family care with a home exercise program, he eventually found his way to South Jordan, UT for additional rehabilitation at Neuroworx.
He presented at Neuroworx with limited functional mobilities, most requiring maximal assistance. His progress after being seen at Neuroworx was significant and as of December of 2014, he was able to ambulate 831 feet without an assistive device; only with stand-by assistance.
Watch the webinar on-demand to find out how Jan and her team use multiple tools to accomplish big goals for their patients>>
Neuroworx had its beginning in 2004, providing creative, specialized therapy for those with paralysis, regardless of the ability to pay. Over its decade tenure so far, it has provided care for about a thousand patients–most from Utah, but others from 24 states and three foreign countries. They have earned an unequaled national reputation and respect for their evidence-based, creative, and innovative neurorehabiliation provided by some of the best professional therapists you'll find anywhere, utilizing cutting-edge techniques and equipment.