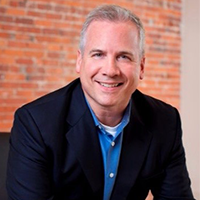 Tim McCarthy joined HydroWorx as our Chief Executive Officer in July 2018. He has over 25 years experience in medical technology product development and global commercial market expansion. His experience spans public, private and start up business environments.
Mr. McCarthy recently served as the Chief Executive Officer of Medical Compression Systems, Inc., a medical device company with unique smart compression technology for the prevention of DVT post joint replacement. The MCS technology proved clinically equal to anticoagulants in the prevention of DVT without the associated risk of bleeding events, establishing themselves as an important partner to the value based reimbursement participants for total joint replacements. MCS was sold to Zimmer Biomet.
Prior to that, Mr. McCarthy served as the President and Chief Executive Officer of iWalk, Inc., a venture capital backed medical robotics technology company commercializing the Massachusetts Institute of Technology ("MIT") invented BiOM System, the world's first and only actively powered lower limb bionic prosthesis to normalize gait. Mr. McCarthy was responsible for leading the final product development and commercial strategy that led over $35 Million in first generation product sales. iWalk was sold to Ottobock.
Mr. McCarthy also served as the Vice President of Sales and Marketing at Össur Americas, a leader in prosthetic and non-invasive orthopedic product technologies. During his ten years, the company consistently achieved revenue and EBITDA targets, with revenues growing 4x to $180 Million annually.
In his early career, Mr. McCarthy also held several sales leadership roles at the Chattanooga Group, Inc. (a division of DJO Global), a leader in rehabilitation product technology.
Mr. McCarthy graduated cum laude from Northeastern University in Boston with a Bachelor of Science in Business and received his Master of Business Administration from the UCLA Anderson School of Management.