World Brain Day 2022: How Aquatic Therapy Is Reducing The Burden Of Brain Disorders
World Brain Day, coordinated by the World Federation of Neurology and recognized on Friday, July 22, sets out to "share information about brain health and spark a universal effort that brings awareness to the prevalence of: 
brain disorders
the brain's vital role in humanity, and
how we can reduce the burden of brain disorders on the world."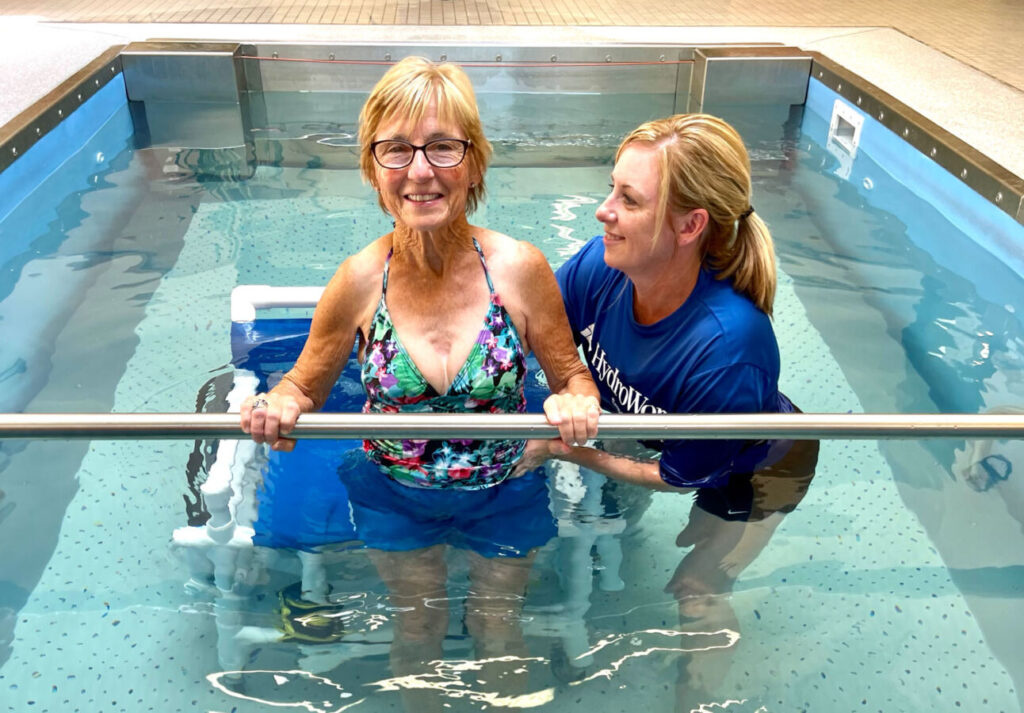 Aquatic therapy has much to offer in this effort. Like iron sharpening iron, water becomes a natural and suitable tool for spurring healing in the brain as it is composed of 73% water. 

HydroWorx is honored to be playing such a crucial role in supporting the medical professionals who are treating patients with brain health conditions.
To support the World Brain Day awareness initiative, here are 3 ways aquatic therapy reduces the burden of brain disorders:
1. Aquatic therapy can aid in the treatment of neurological or brain disorders (such as Alzheimer's).
Warm water immersion balances the autonomic nervous system which has been proven to improve brain function and increase cognition.
Read "The Value of Aquatic Therapy for Brain Health As We Age"

2. Aquatic therapy can help patients who are relearning how to walk after traumatic brain injuries.
Underwater treadmills make balance, posture, coordination, and gait training much more accessible and effective than land training.
Read the case study, "Multiple Trauma and Traumatic Brain Injury"

3. Aquatic therapy can create a safe and calming environment for stroke patient therapy.
Hydrotherapy can relax spasticity-prone muscles, reducing episodes and allowing the patient and their therapist to work toward lengthening the muscle.
Read "Stroke and Aquatic Therapy"

Next steps
If you want to learn more about how your practice can utilize aquatic therapy to improve brain health treatment strategies, we encourage you to: