Wise Words and Advice from Galen Rupp
The latest from Oregon Project runner and avid HydroWorx user, Galen Rupp.
Galen Rupp speaks openly and honestly about the transition for NCAA runners to the professional running world.
Rupp gives a lot of great advice for college athletes considering a professional career, but he focuses on two main things.
Make sure if and when you begin your professional career that you surround yourself with good people to help you and support you throughout the ups and downs.
 Be careful not to make decisions based upon finances. This is very tricky for athletes coming out of college, but Rupp states that it is a very dangerous path and one you do not want to go on.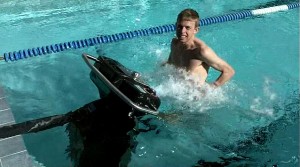 Keep the focus on running and what is going to lead to the most success in the long run!
Be sure that the experiences you choose are not only beneficial for your running career, but for your personal life as well.
As Coach K says "Courage and confidence are what decision making is all about."
Watch the whole video here!