Webinar Recap – Appropriate Post-Surgical Wound Coverage for Early Intervention with Aquatic Rehab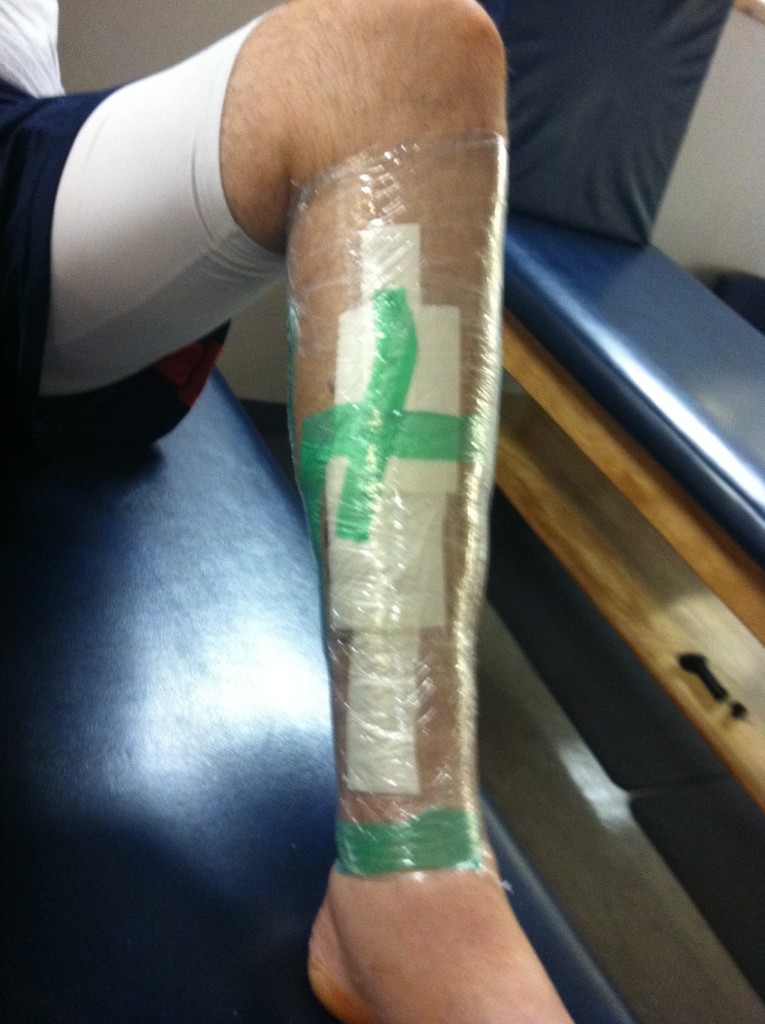 Recently, Randy Cohen (AT, DPT) joined us for a great webinar examining Appropriate Post-Surgical Wound Coverage for Early Intervention with Aquatic Rehab. Randy has been the Associate Athletic Director for Medical Services at the University of Arizona since 2001 and has been utilizing HydroWorx products, specifically the HydroWorx 2000 model, since then.
During the webinar, Randy acknowledged that there are numerous perceived risks with early hydrotherapy when it comes to surgical wounds that are not yet healed, namely: wound infection, wound dehiscence/separation and a decrease in the speed of wound healing. However, Randy says that in his 20 years of treating patients using pools he has not seen any of these issues arise, provided appropriate wound coverage is utilized. Wounds do not need to be healed over to remain dry and safe during underwater activity. Even if stitches or staples are still in place, you can keep the wound dry and keep it from opening by monitoring it closely.
Keeping the wound dry and safe in water requires:
Covering it with a waterproof dressing that is significantly larger than the wound
Laying the dressing in an area of range of motion that is in tension (ex. If the wound is on a knee, apply the dressing while the knee is in a flexed position to avoid it pulling away from the skin when flexed)
Adding extra steri-strips if necessary
Randy suggests using a non-adherent dressing to cover up the exact area of incision, stitches or staples and not making it too large because you want as much of the adhesive anchored to the skin as possible. Next, lay the dressing smoothly and avoid any wrinkles to prevent water from seeping in. finally cover a large area with clear compression wrap if it is appropriate for the area.
Once the dressing is removed, ensure you're checking and documenting the wound thoroughly. Make sure:
The wound stayed dry
There was minimal drainage (minor drainage due to the motion of therapy is expected, if it is not excessive)
The wound closures stayed in place
The wound did not open
Randy also emphasized the fact that education is a key component in any effective therapy, including therapy in an aquatic environment. Both the surgeon and the patient should be educated on exactly what you plan to do in order to ensure that they are both comfortable with the plan. This goes a long way in alleviating any concerns as the therapy progresses.
Another main point that was covered was that the earlier you can get a patient to start rehab, the more effective the process will be, both in the short and long term, if it is done carefully. Getting people into a pool early and doing functional activity prevents neuromechanical disconnect, even years down the line. When speaking about the efficacy of aquatic therapy, Randy said
"I think it's how we're going to do rehab in the future. The focus of rehab is going to be different because we want to promote reflexive activities early on so you rewrite the motor program in the brain right away. And aquatic therapy will do that."

Randy Cohen, Associate Athletic Director for Medical Services at the University of Arizona
The main emphasis of this webinar can be summarized by saying that the earlier you start aquatic therapy, even while still recovering from the surgical wounds, the better the patient will fare in the near and long term. Additionally, there is no greater risk with aquatic therapy than there is with land-based therapy, provided the proper precautions are taken. If you were unable to watch live, you can access the recording and find out more about appropriate post-surgical wound coverage for early intervention with aquatic rehab.