Third Annual Pride and Ride Chooses Eagle Fund as Charity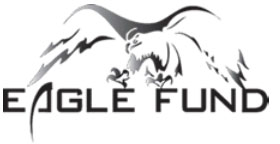 On Saturday, September 29, 2012, in York, Pa., more than 1,000 Harley-Davidson riders are expected to participate in the 3rd Annual Pride and Ride.  Sponsored by Fox43, SPRINT and Harley-Davidson, this year's event proceeds will go to the Eagle Fund.
Why the Eagle Fund?  As it turns out, the HydroWorx Underwater Marathon made such an impression on Pride and Ride organizers that they felt the Eagle Fund (the charity of choice for the Underwater Marathon) was the ideal candidate to receive the monies raised.
Last year's Pride and Ride raised over $5,000 for the Wounded Warriors project.  The hope is to be able to donate an even higher amount to the Eagle Fund.
Any riders are welcome to register and participate the day of the event, which is part of the Harley-Davidson Springettsbury Township plant's Open House celebration.  The cost to participate on the approximately 60-mile ride through southcentral Pennsylvania is $15/rider and $5/passenger.  The ride kick-off time is 11:30 a.m., and registration opens at 9:00 a.m.
Vendors will be present throughout the day, including a HydroWorx representative selling Tshirts and pint glasses until noon.
Join us there and have a blast!