Meet Gus.
Have you met Gus?
If you have not, be sure to watch this inspiring and compelling video about Gus, an Eagle Fund recipient from the Air Force. Gus participated in the HydroWorx underwater marathon last month, held at Troeg's Brewery in Hershey, PA. However he did not just participate, he ran the entire marathon, 26.2 miles, by himself. Gus, who was in a wheelchair less than a year ago,  is still recovering from devastating hip, back and knee injuries sustained in a mid-air parachute collision.  His dramatic finish is truly incredible and almost beyond words.
The Underwater marathon was an amazing success due to the incredible efforts and generosity from many people. The event raised over $350,000 in cash donations  along with, over $250,000 of "in-kind" donations poured in from companies throughout Central Pennsylvania to cover the vast majority of expenses for the event.
This means that at least sixty Special Ops Warriors will have the opportunity to heal at Athletes' Performance and The Andrews Institute in Gulf Breeze, Florida. This is a big deal —- sixty SEALS and Special Operators in the Army, Marines and Air Force will now have a chance to go back to active duty protecting our Country.  Thanks to everyone who had a hand in changing the recovery path for these men and setting them on a road to rapid healing and active duty — the life they deeply want to lead again.
We will be having the Second Underwater Marathon next year so please stay tuned for more information.  If you are interested in participating next year as a Volunteer or Sponsor, we'd love to have you join us!  Please email Amy Nelson or call Amy at 717-902-1923 if you are interested in participating so we can keep you updated! Please also look for registration for next year's race to open in January 2013.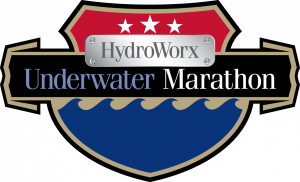 Page Updated on: March 18, 2020