Join us for the McKnight's Fall Online Expo, September 10!
Who knew you could do an entire trade show online? Well maybe some of you have heard and or experienced a virtual trade show, but this is our first!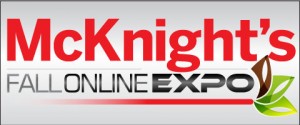 We are very excited to announce that we will be exhibiting in the virtual trade show hall of the McKnight's Fall Online Expo next week, on Tuesday September 10th.
About McKnight's Long-Term Care News and McKnight's Assisted Living:
"McKnight's Long-Term Care News is a business news magazine serving the institutional long-term care field. It reports on the events that affect the way care is delivered across the entire long-term care spectrum, ranging from the lower acuity assisted living setting, to the high acuity skilled nursing setting."
"McKnight's Senior Living presents articles and departments that offer assisted living managers strategies to improve operations, based on the regulatory and business changes occurring in the marketplace. Departments include: Stabilizing ADLs (assisting residents), Alzheimer's Outreach (Alzheimer's and dementia program management), Design Decisions (solving facility design problems), Finance Talk (access to capital and managing the P&L), Looking at the Law (legal issues and contracts), Products You Need (product news) and Resident Safety (monitoring residents -personal emergency response)."
McKnight's is not limited to the above publications, rather they offer numerous opportunities (such as this online expo) and resources to the senior living market.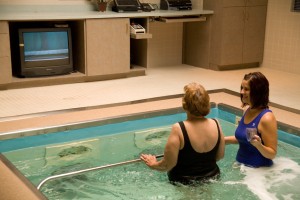 We are very excited to be joining them for this Fall Online Expo next week and we hope you will join too. Be sure to stop by the HydroWorx booth to learn more about warm water therapy and the benefits it can provide your patients and residents. In addition learn how to reduce falls with your residents and increase muscle strength and wellness through the use of aquatic therapy and exercise pools.