HydroWorx Wants You to Win Big in Indy!
Are you heading to Indianapolis, IN for the National Athletic Trainers' Association's 65th Clinical Symposia and AT Expo? We are excited to be back in Indianapolis, home of our first sports customer, the Indiana Pacers. We have more prizes and giveaways planned than ever before at this year's convention!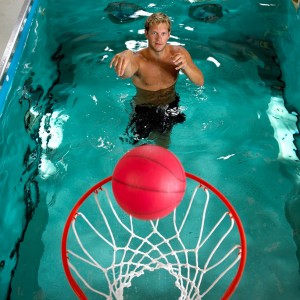 Be sure to set aside time to stop by the HydroWorx booth, #1131, during the convention. 
Don't Forget that The Excellence in Aquatics Award Is Back!
Join us Friday, June 27 at 11:30am for a HydroWorx pep rally and award ceremony as we announce this year's winner of the Excellence in Aquatics Award. You will not want to miss this event– we're giving away 25 various prizes, food and beverages and will have a few special guest appearances! To learn more about the Excellence in Aquatics Award or to vote for your fellow athletic trainers before June 18th.
Join Us for an Exclusive After Hours Event
Join us for drinks, appetizers and a discussion on "Why Water Worx for Pro, Collegiate & High School Facilities"! This event takes place on Thursday, June 26th from 5:15-6:30pm in our booth (1131) and will feature three esteemed athletic trainers sharing their experiences with hydrotherapy. Space is limited! Learn more and RSVP today by emailing Michele Reber at mreber@www.hydroworx.com.
We are looking forward to seeing you there and hope that you can walk away with a few of our exciting prizes. To find out everything we have planned for Indy click here>>