HydroWorx T-Shirt Design Contest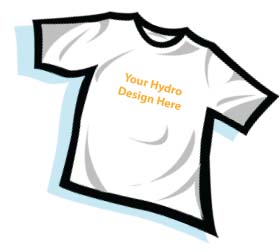 Calling All HydroWorx Fans!
It's our first HydroWorx T-shirt Design Contest and we're inviting you to participate! For one lucky entrant, t-shirts with your design will be featured at physical therapy and athletic training events throughout the county! All designs are encouraged to embody the HydroWorx "Empowered by Water" concept. If you have a great design idea, let us know!
Act fast! The last chance to submit your design is noon (EST) on Friday, May 6th, 2011.