HydroWorx Makes a Splash at ICAA Annual Conference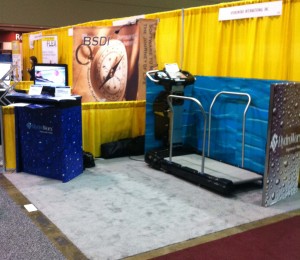 The International Council on Active Aging®, ICAA, supports professionals who develop wellness facilities, programs and services for adults over 50. The association is focused on active aging—an approach to aging that helps older adults live as fully as possible within all dimensions of wellness. Believing that water is an important component to helping older adults remain active, HydroWorx is proud to partner with ICAA and participate in various educational opportunities.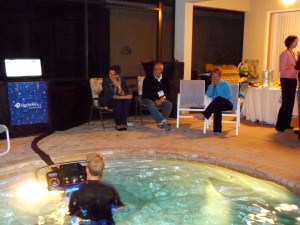 Last week we attended the ICAA Annual Conference in Orlando, FL. As exhibitors, we spoke with many fitness professionals serving aging adults. We even hosted an evening demo event where attendees could learn more about our X80 Underwater Treadmill and even test it out!
Special thanks to Kim Eichinger from Country Meadows for demonstrating how she has integrated the underwater treadmill into her residents' aquatics routine. Curious on she does it? Watch a balance and fitness video designed by Kim here.
For other aquatics videos tailored to active aging, check our our Water Worx Better Channel on Icaa.tv.