HydroWorx Hopes to Meet you at LeadingAge Texas!
With the Leading Age Texas Annual Meeting around the corner, we personally wanted to let you know that HydroWorx will be exhibiting at Booth #217  this year!
What is LeadingAge Texas? "LeadingAge Texas (formerly the Texas Association of Homes and Services for the Aging – TAHSA) was established in 1959 as a Texas not-for-profit corporation. Its purpose is to provide leadership, advocacy, and education for not-for-profit retirement housing and nursing home communities that serve the needs of Texas retirees. LeadingAge Texas is committed to assisting its members in providing the highest quality of services possible to the residents they serve."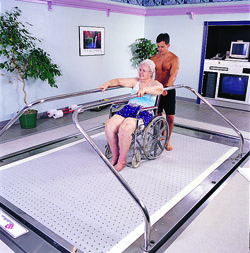 Be sure to stop by Booth #217 to meet with Meghan Doolittle and Patrick Hald, Director of Business Development, who will also be presenting an Ignite presentation, to learn how aquatic therapy can provide a wide range of benefits for your residents. Attendees will also have a chance to enter in the drawing to win a $100 gift card!
If you can't wait  to find out the benefits of warm water therapy, download this Tipsheet: "5 Ways Aquatic Therapy is Impacting Rehab"  today!
"I started out in the HydroWorx at 1.1mph at 10 minutes and 6 months later I'm up to 4.5mph for 35-40 minutes. Not only have I improved, but I have advanced far beyond what I had ever thought I could take my body too…I'm actually jogging for the first time in my life…It's taken me further than I have ever dreamed that it could."
– Kathy Ellis, aquatic therapy user and rheumatoid arthritis sufferer
Free Webinar: Register Today!

Creative Aquatic Programming to Improve Balance & Mobility
On May 30, 2013 from 1-2pm EDT, join our co-presenters and wellness experts, Kim Eichinger and Teresa Rudy, from Country Meadows Retirement Communities for  "Creative Aquatic Programming to Improve Balance and Mobility." Participants will be given ideas on using familiar exercises using a variety of tools to add excitement and challenge to aquatic programs. Participants will also learn how to use movement variation and interval training to improve coordination and balance.