HydroWorx Customers take home wrestling National Titles
And the success of HydroWorx Clients continues.
This past weekend the NCAA Division 1 Wrestling Finals were held at the Scottrade Center in St. Louis, MO. There were three different HydroWorx Universities with national champions, one school having 3 individual champions!
The List of HydroWorx Champions include:
125-pound Iowa wrestler Matt McDonough won his second national title with a 4-1 victory over his opponent.
133-pounder Logan Stieber from Ohio State University takes the title with a 4-3 victory over his competitor.
Penn State University, another loyal HydroWorx user left the Scottrade Center Saturday night with three individual nation champions.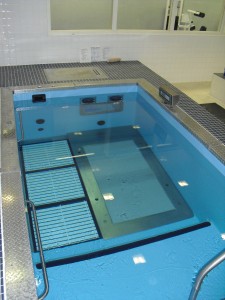 The first champion for the Nittany Lions was Molinaro, a 149-pound wrestler, who won 4-1 to take the title. Molinaro completed his season with a perfect 33-0 record!
The second was the 165-pounder David Taylor who literally 'dominated' in his match. The wrestler received the NCAA Most Dominant Wrestler award due to his outstanding performance in his final match. Taylor had a 23-7 technical fall win, with 4 pins over Lehigh's Brandon Hatchett. Taylor had a perfect season with the record of 32-0, making his two-season record, 70-1. Very impressive Taylor! Congratulations!
The third and final champion for PSU was 174-pounder Ed Ruth. Ruth won his final match 13-2 against his opponent. Again, another dominating performance by a Penn State wrestler. Ruth also completed his season with a perfect record of 31-0.
Needless to say, the Penn State Lions took the National Championship title for the second straight year with 3 individual champions with perfect records!
Congratulations to our HydroWorx champions as well as all to all the finalists in the tournament!