4 Tidbits About the Fourth of July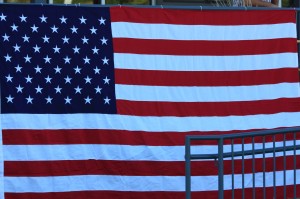 As we spend time with family and friends on this July fourth holiday, it is important to remember the reason we're celebrating: the freedom we have in this country. Here are a few things you may not now about July 4th:
The estimated number of residents that existed in America in 1776 was 2.7 million. Today, that is about the size of Greater Cleveland.
July 2 was actually the day the representatives voted to declare independence.
Only 2 people signed the Declaration of Independence on July 4, 1776. The rest signed on August 2, 1776. Maybe we should make Aug 2 a holiday, too!
We may want to consider changing our cookout menus to turtle soup, poached salmon with egg sauce, green peas and new potatoes. That is what legend says John Adams ate on July 4, 1776.
Whether you are eating hot dogs or salmon, we hope you have a wonderful day and take some time to be thankful for the freedom (and those who protect it) we have as a country!