Free Webinar: DEVELOPING, OPENING AND MANAGING A SUCCESSFUL AQUATIC THERAPY PROGRAM
Adding aquatic therapy to any facility can offer great advantages for you and your patients. It is important to have a good plan in place to create a successful program for your investment. Getting advice from people who have gone before you on the path can be incredibly insightful.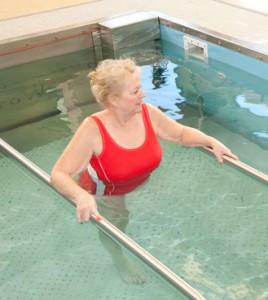 Join us on February 24, 2016 from 1:00pm to 2:00pm EST for the free webinar, "Developing, Opening and Managing a Successful Aquatic Therapy Program."  Webinar presenter, Kathleen Kristoff, Regional Director, Athena Therapy, will share how to create and implement a successful aquatic therapy program in order to provide patients with a unique experience and an environment suited to benefit functional progress.
Kathleen will include tips for creating policies and procedures for day to day management of the pool. She will also provide ideas for strategies and equipment to utilize in order to have a well prepared facility on opening day. Kathleen will explore ways to effectively train a staff and how to market an aquatics program, including ways to increase referrals. There will also be discussion about facility management and how to be prepared for maintaining a pool that will be sure to meet regulatory guidelines. Kathleen will conclude the presentation by sharing some examples of patients that have demonstrated excellent outcomes as a result of the use of this modality.
As a result of attending this webinar, attendees will learn:
How to create and sustain a successful aquatic therapy program
Important tips on how to implement policies and procedures for managing the new pool and aquatics program
How to market a newly created aquatics program
Learn more and register today!