Facility Spotlight – OrthoRehab in Libby, MT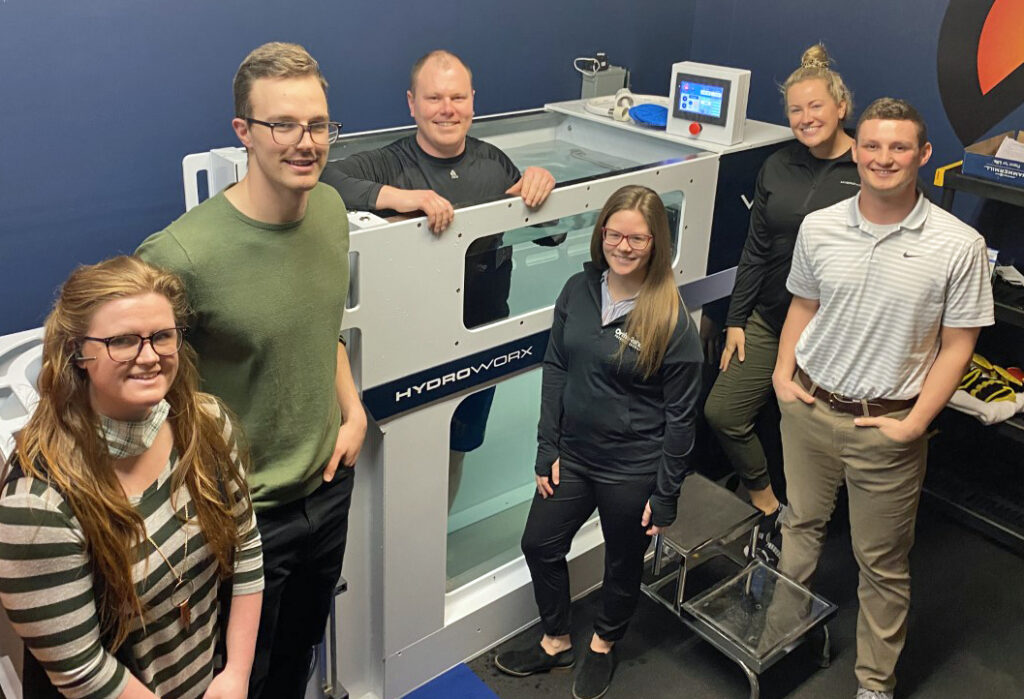 We had the pleasure of speaking with representatives from OrthoRehab in Libby, MT for our most recent facility spotlight. OrthoRehab boasts 11 facilities throughout the state of Montana. Some locations, like the Kalispell North location and their HydroWorx 750, have been using HydroWorx equipment for several years, while the Libby location just installed a HydroWorx EVO unit in March 2021. Since that time, facility director Tim Whalen says they have built up their caseload to accommodate five to six aquatic therapy patients a day, on average, with each session lasting approximately one hour. According to Tim, "the last quarter we had was the busiest volume we've ever had. From March on, it's gone up…this was a pretty noticeable jump upwards."
While OrthoRehab has a wide variety in its patient mix, a majority of the client base in the Libby office is being treated for:
Orthopedic care
Chronic pain
Autoimmune disorders
High Patient Compliance and Satisfaction
With no community pool in town, residents and physicians, alike, have been clamoring for something like the HydroWorx EVO for rehabilitation purposes. Tim also said that he has found compliance with aquatic therapy is very high; his patients are more likely to maintain treatment since OrthoRehab has made this option available. Most importantly, however, they can do the work without being in pain. Aquatic therapy also allows them to get through the most difficult portions of rehabilitation by utilizing the benefits of water prior to transferring back to a land-based program. During our conversation, Tim cited numerous cases of patients being able to do things in water that they were either afraid or unable to do on land.
Increased Referrals
Not only has the HydroWorx EVO improved the health of their current patients, but OrthoRehab has seen an increase in the referrals they receive from local physicians. The staff did a lot of outreach to the local physician community prior to even having the unit installed and it has paid off in big ways. Physicians are increasingly not only referring patients to OrthoRehab for aquatic therapy, but to utilize all of their other services, as well.
When asked his thoughts on the EVO and the impact it has had on their business, Tim was happy to let us know:
"I love it. It's a great tool and has a small footprint to fit in our space. It is the ideal aquatic tool for a rural clinic."