Expanding Options for Healing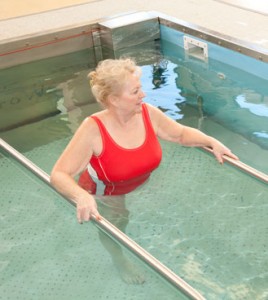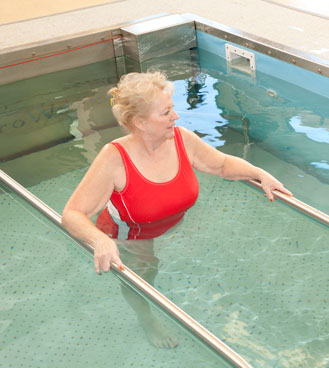 The following blog post has been summarized from the recent article, "Latest hydrotherapy pool expands options for healing," by Jason Bridie on page 4 of the Care Initiatives insert published in The Courier, September 18, 2016.
A new Care Initiatives facility, Pinnacle Specialty Care, has recently opened in Cedar Falls, IA and is focused on rehabilitation with the intent on getting patients better quickly and getting them home soooner. They strive to be a home away from home while recovering from an illness, injury or surgery and offer state-of-the-art amenities including a HydroWorx 2000 Series Pool. The pool provides unique recovery and offers multiple benefits for including:
Improving flexibility
Improving balance and coordination
Building muscle strength and endurance
Enhancing aerobic capacity
Assisting with gait and locomotion
Reducing stress and promoting relaxation
The article makes clear the difference between hydrotherapy and other types of aquatic activities. Hydrotherapy is not aquatic exercise or aerobics, which is typically done in a group setting in a large colder pool environment. It is also not adaptive aquatics, which is a method of teaching those with disabilities how to swim. Hydrotherapy is unique in that it is a personalized physical therapy modality which requires a trained professional and is often covered by insurance.
It also discusses why a patient might be interested in using aquatics as a part of their rehabilitation, because of the natural healing properties of water combined with advanced technology. Some of these properties of water are:
The buoyancy of the water reduces body weight by up to 90% which can increase ease of movement and allow rehabilitation to begin earlier than on land.
The safety of the water reduces a fear of falling or reinjury which encourages confidence in reaching goals.
The warmth of the water, combined with its buoyancy, greatly reduces pain by relaxing muscles and removing stress from joints.
Hydrotherapy at Pinnacle Specialty Care will be used as an additional modality for their skilled nursing post-acute patients.
To learn more about how aquatic therapy works for Senior care, download our whitepaper>>